[one_sixth]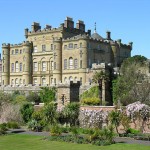 [/one_sixth]
[five_sixth_last]Culzean Castle – (pronounced "Cul-ain") is one of Scotland's best loved castles. Robert Adam's 18th-century masterpiece – a real 'castle in the air' – is perched on a cliff high above the crashing waves of the Firth of Clyde just 15 minutes drive from Barwheys. The Country Park has something for everyone – fabulous walled garden, deer park, swan pond, miles of woodland walks and adventure playground.
[/five_sixth_last]
[divider_line]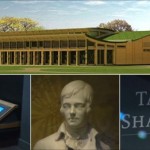 The Robert Burns Birthplace Museum, 12 minutes drive away, comprises the famous Burns Cottage where the poet was born, the historic landmarks where he set his greatest work, the elegant monument and gardens created in his honour and a modern museum housing the world's most important collection of his life and works
[divider_line]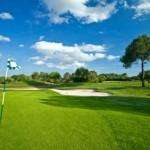 Golf – Barwheys  is situated within easy reach of some of the world's greatest golf courses. There are courses for all level of skill including the Open courses at Turnberry and Troon, the links  courses of Prestwick and Dundonald and  the excellent municipal courses in Ayr, Troon and Maybole.  With xx courses within an hour's drive and xx within 30 minutes this part of the world is a golfer's heaven.
[divider_line]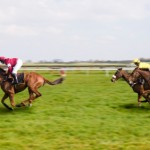 Horse Racing– Ayr racecourse is Scotland's premier racecourse.  It has a dual purpose track which stages races all year round and hosts The Scottish Grand national and the Ayr Gold Cup.
[divider_line]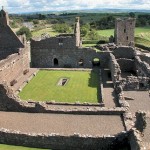 Crossraguel Abbey –  This is the most complete 13th century French Clunaic Abbey left in the UK. While most other old abbeys are little more than a few stones in the grass, Crossraguel has many walls standing and several complete rooms, with vaulted ceilings and roofs still intact. It lies just outside Maybole and is a beautiful evocative site.
[divider_line]
[one_sixth]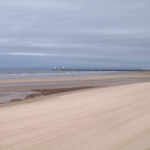 [/one_sixth] [five_sixth_last]Beaches – the coast's long sandy beaches are perfect for family fun. Ayr and Croy beaches are perfect for paddling, picnics and sandcastle building. Troon and Barrasie beaches are popular for surfers and kitesurfers and host the annual September WindFest.[/five_sixth_last]
[divider_top]